Next Bed
Overview
We are proud to be introducing the NeXtBed™ euro wall bed to the market it is the most modern and efficient design the wall bed business has seen yet. The development of this new product is inspired by the growth of the Murphy Wall Bed business and the industry's need for a better designed wall bed system.
Growth in Europe strongly indicated that there was a need for a simple bed mechanism with a slatted mattress base. With Murphy Bed's associates in the USA, Europe and Asia, we decided to create a global product that would retain many of the features of the old Murphy Bed but offer the user a vastly improved and more comfortable sleep system. Nothing had been done to improve or re-think the 100 year old Murphy concept to bring it into modern light - until now! What for decades was an iron contraption with a flimsy mattress foundation and cheap materials now has an engineering and aesthetic make-over: Welcome NeXt Bed™ the new global product.
The NeXt bed has been specifically engineered to operate as a stand-alone wall bed that does not require any cabinetry to operate. The counterbalanced spring assembly which is located at the front of the bed gives the bed the freedom to achieve this. You can either mount the base of the bed frame to your skirting of your wall or alternatively fix the bed to your floor.
Next Bed Dimensions
NeXt Bed Frame Size

Single - 2035 H x 910 W x 400 D - Protrusion into room with bed open: Min 1870 - Max 2040
Double - 2035 H x 1390 W x 400 D - Protrusion into room with bed open: Min 2010 - Max 2190
Queen - 2145 H x 1510 W x 400 D - Protrusion into room with bed open: Min 2125 - Max 2305
NeXt Bed Flat Pack Excluding Bookcases

Single - 2200 H x 1032 W x 450 D
Double - 2200 H x 1512 W x 450 D
Queen - 2200 H x 1660 W x 450 D
NeXt Bed Bookcase Sizes - Per Bookcase

Single - 2200 Hx 465 W x 450 D
Double - 2200 H x 370 W x 450 D
Queen - 2200 H x 378 W x 450 D
Note:

- 365 mm from the floor to the top of the bed base when folded out
- 400 mm Deep is Minimum depth needed if going inside an existing wardrobe
Highlights
Upright
Smallest Footprint of any Wallbed - Less than 400mm with a standard mattress!
Steel Spring Covers for a Safe and Finished appearance.
Lowering / Raising
Automatic, self-extending Legs with protective floor caps.
Finger-tip Up and Down operation (the best balanced Wallbed in the industry.
Base Board mount for no ruined floors or walls or ripped carpet.
In-Use Position
Mattress floats on laminated supports for greater comfort.
Use ANY mattress, including memory foam, for a lasting pleasant sleep experience.
Features
Laminated, steam bent wood slats support the mattress for maximum comfort.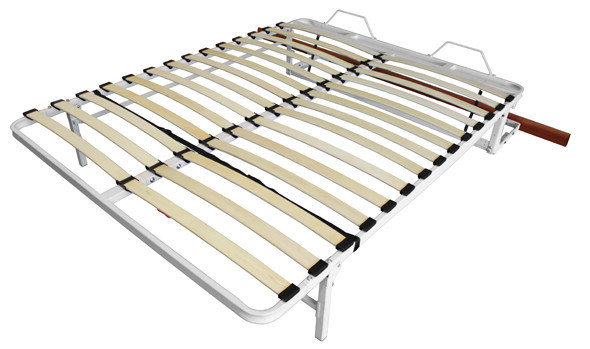 Can be easily fixed to the skirting board or floor. So no need for holes in the walls.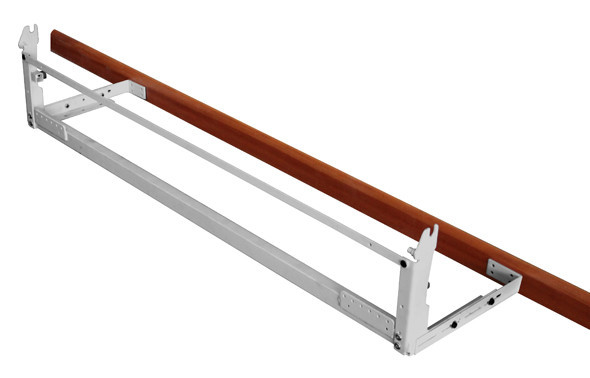 Fast and easy Assembly: Clear instructions. Can be assembled in one hour or less.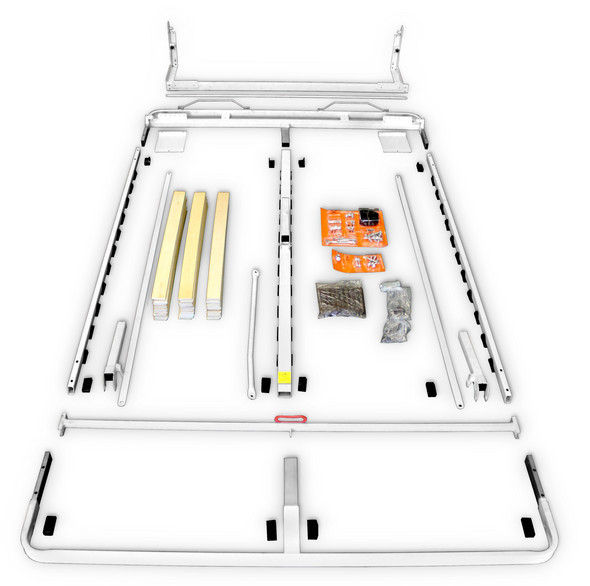 Off white wear reistant industrial powder coat finish.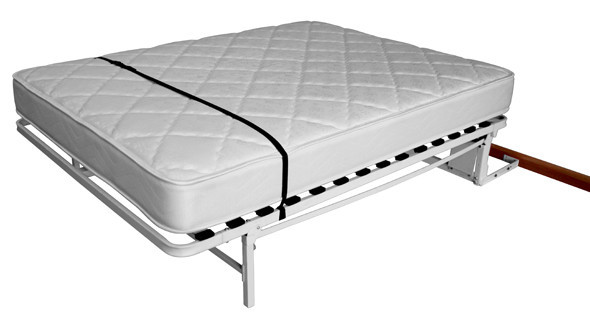 Design: Attractive, High-tech tubular steel construction with specially tooled insert tubes in the main frame. Very high structural strength frame, yet light and easy to operate.
Footprint: Very small - only 400mm projection from the wall . Cabinet cut list is included with each NeXt Bed.
Price: As with our other wall-bed hardware systems we offer a competitive price.
Automatic Leg Extension as NeXt Bed is lowered.

Concealed spring system is easily accessible to add or take away springs to allow the use of any weight mattress and still be perfectly counterbalanced.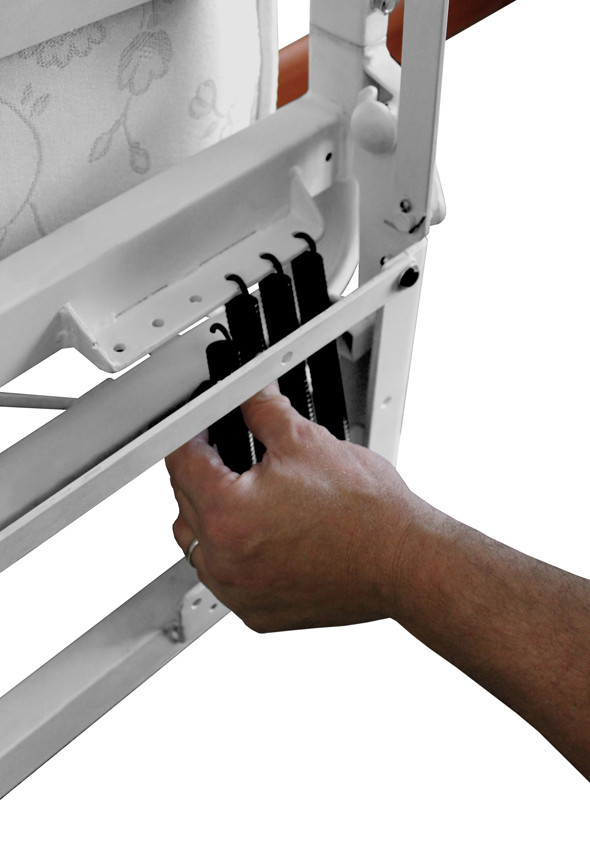 Sizes: Single/Double and Queen.
Transport: The Single NeXt Bed is packed into two cartons while the Double and Queen are packed into 3 cartons.
Price Brochure
Click the link below to download the full pricing brochure as a PDF
NeXt Bed Product and Price Brochure_9-18
Assembly & Cut Instructions
Downloadable PDF instructions for our NeXt Bed complete DIY cabinetry.
Next Bed Frame Instructions
Next Bed Cabinetry Instructions V3.0
Next Bed Bookcase Instructions
For the NeXt bed frame assembly refer to the video below: